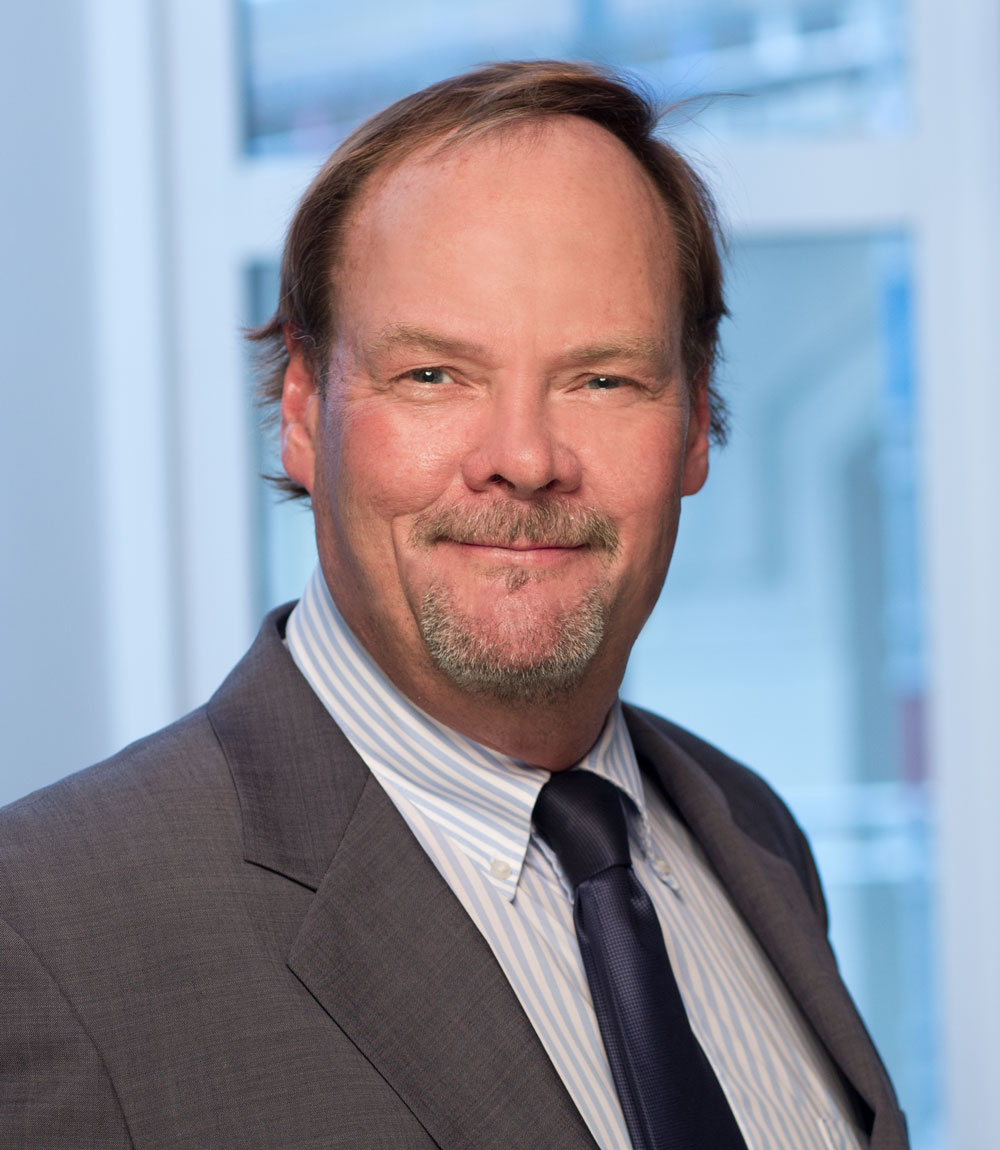 Finn Madsen
Juris Doktor h.c.
Madsen Law Firm was founded in 2017 by Finn Madsen, former partner in Advokatfirman Vinge KB.
A member of the Swedish Bar Association and the International Bar Association, Madsen possesses extensive experience of Swedish and international arbitration practice, both as counsel and arbitrator. He has been appointed as arbitrator and chairperson by the SCC Institute and the ICC.
Finn Madsen is located in Stockholm and Malmo.
Advokat/Fellow of the CIArb
MOBILE: +46 709 65 5237
E-MAIL: finn.madsen@madsenlawfirm.se
Madsen Advokatfirma AB
"Mr Madsen is an experienced arbitrator who has received appointments from the Stockholm Chamber of Commerce and the ICC. He is also the author of Commercial Arbitration in Sweden (Oxford University Press), which has been published in Swedish, English and Mandarin "
"Mr Madsen, referred to in Legal 500 EMEA 2013 as a 'well-respected litigator', has extensive experience in commercial litigation and has represented a large number of Swedish and foreign banks and financial institutions in matters involving bankruptcy and recovery actions, the collection of secured and unsecured debts, guarantees, liability on the part of board members and auditors in private and public companies, and a variety of other matters related to the financial sector"
 "Madsen has considerable experience as a commercial lawyer, and from serving as arbitrator and counsel in international arbitrations in Sweden and elsewhere as well as from litigation in state courts.  Madsen , being the sole Swedish representative member of Fraudnet also specializes in matters relating to asset tracking and recovery"
Curriculum Vitae
Juris Doctor h.c. Finn Madsen
finn.madsen@madsenlawfirm.se • www.madsenlawfirm.se • + 46 (0)70 96 55 237

Academic degree and qualification
LL.B (Swe: jur kand), 1980 and LL.D. (Swe: Juris Doctor honoris causa) 2011, Lund's University, Sweden for his contribution to international arbitration law.
Member of the Research Team, Contractual Disputes of the Law Faculty, Lund's University.
Bar Memberships
Member of the Swedish Bar Association since 1993.
Member of the International Bar Association.
Litigation experience
Extensive experience in commercial litigation (including, but not limited to, areas such as trade and finance, assurance, joint ventures and industrial cooperation, mergers and acquisitions, company law, agency and distribution, intellectual property rights, construction, finance and banking and advisor´s liability) in the courts of law in Sweden.
Counsel in challenge proceedings. A number of cases have been brought before the Supreme Court.
Arbitration experience
Domestic arbitrations
Counsel in numerous domestic arbitrations.
Co-arbitrator for domestic arbitral tribunals in numerous cases.
Chairperson in numerous domestic arbitrations.
Sole arbitrator appointed by the Arbitral Council of the Chamber of Commerce and Industry of Southern Sweden and by the Institute of the Stockholm Chamber of Commerce (SCC).
Chairperson appointed by the SCC.
International Arbitrations
Appointed President and Sole Arbitrator in International Arbitration by the ICC International Court of Arbitration, Paris.

Counsel and co-arbitrator in a number of cases under the ICC, the SCC, The Danish Institute of Arbitration and the UNCITRAL Rules.
Appointed Sole Arbitrator and chairperson by the SCC.
Past Professional activities and positions
Admitted to CIETAC's and the SHIAC's list of arbitrators.
Fellow of the Chartered Institute of Arbitrators, London.
Swedish member of International Chamber of Commerce's (ICC) network of lawyers (FraudNet), specialising in asset tracking and recovery. The network is represented in more than 70 jurisdictions.
Chairman of the Arbitration Association of Southern Sweden 2008 – 2011.
Associated with Advokatfirman Vinge KB, 1993 – 1995 and partner 1995-2016.
Head of Legal Department, Gota Bank, Southern Region, 1992 – 1993.
Associated with Johnsson & Johnsson Law firm, Stockholm 1988 – 1991.
Associated with Hägglund & Ramm-Ericson Law firm, Stockholm 1986 – 1988.
Service in Swedish District Courts and Court of Appeal 1980 – 1986.
Languages
Native Swedish and Danish. Prof. level English.
Authorships
Commercial Arbitration in Sweden (5th edition), 2020 by Jure AB.

The Swedish Belgor case and the scope and applicability of arbitral agreements, Dispute resolution in business law, ACLU, Lund University 2020, contributor.

Commercial Arbitration in Sweden, (4th edition), 2016 by Jure AB.
Commercial Arbitration in Sweden, (3rd edition),  2007 by Oxford University Press and in Mandarin by Law Press, China 2008.
Skiljeförfarande i Sverige (Arbitration in Sweden) 2nd edition, 2009 by Jure AB.
Concerning the principle of Jura Novit Curia in Arbitration From a Swedish Perspective, Scandinavian Studies in Law 2017, contributor.
Finding, Freezing and Attaching Assets, a Multi-Jurisdictional Handbook, Wolters Kluwers 2016, contributor.
GAR Know How –Litigation 2016 published on http://globalarbitrationreview.com/know-how/topics/63/litigation/, contributor.
International Arbitration and Public Policy, JURIS 2014, contributor.
Post-Hearing Issues in International Arbitration, JURIS 2013, contributor.
The Asset Tracing and Recovery Review, Law Business, 2013, 2014, 2015 and 2016, contributor.

Authored articles on arbitration and dispute resolution:
The Challenges of the Arbitral Awards in the Gas Sales and Gas Transit Arbitrations in Stockholm Sweden, Juridisk Tidskrift ("Legal Magazine"), 2019-20 nr. 4
Kompetenz-Kompetenz in Swedish Arbitration Law is being recast, how should it be done? Svensk Juristtidning (Swedish Legal Magazine) 2016 p. 658.
Time to Implement the System of The Model Law to Determine the Jurisdiction of an Arbitrator, Dagens Juridik, on 5 September 2016.
The Supreme Court Widens the Application of the Principle of Jura Novit Curia in Dagens Juridik on 2 June 2016.
The ID-checks Contravene the Schengen Codex, together with Krister Thelin in Sydsvenska Dagbladet and Børsen on 11 April 2016.
The Doctrine of Assertion or the Doctrine of Connection; how is an Arbitration Panel or a Court of Law to decide on jurisdiction in light of recent case law, in Svensk Juriststidning (Swedish Legal Magazine) in 7/2013.
Unique Challenges of managing ADR Disputes in Sweden in Aspatore's 2011 edition of ADR, Client Strategies in Europe.
Jura Novit Curia and Arbitration (Om principen jura novit curia vid skiljeförfarande) in Juridisk Tidskrift (Legal Journal) nr 2, 2010–11.
How to improve your bargaining position in settlement discussions, in Dagens Juridik, on 25 December 2010, together with Prof. Christina Ramberg.
Is there a general principle, outside the statutorily regulated area, which governs the duty to provide notice of complaint – or is it a fictitious principle? in InfoTorg Juridik on 26 January 2010.
Navigating in the Archipelago of Swedish Due Process Safeguards; a Sea Chart indicating a Few Treacherous Reefs, in SIAR 2009:2.
Interim Measures – The Frontier of International Arbitration, published 2008 in a commemorative publication in honour of professor Lars Heuman.
Deliberations of the Arbitral Tribunal, in Stockholm International Arbitration Review ("SIAR") 2006:2.

Speaking engagements
The Arbitration Association for Southern Sweden, The Belgor case from the Supreme Court, 19 September 2019.
Stockholm Centre for Commercial Law, The Belgor case from the Supreme Court, 27 May 2019.
Swedish Judges specialized in white collar-crime, Tracking and targeting proceeds from crime, 8 November 2018 at the ICC Fraudnet Network.
The Arbitration Association for Southern Sweden on 11 May 2017; Jura Novit Curia in Arbitration Proceedings.
Stockholm Centre of Commercial Law, the Law Faculty of Stockholm University on 7 Decenber 2016; Jura Novit Curia in Litigation and Arbitration.
The Arbitration Association for Southern Sweden on 24 November 2014; Jurisdictional Issues in Swedish Arbitration.
Stockholm Centre of Commercial Law, the Law Faculty of Stockholm University on 7 May 2014; The Doctrine of Assertion in Swedish Arbitration Law.
The Association for Younger Lawyers in Southern Sweden on 27 February 2014, The Arbitration Agreement.
The Arbitration Club in Gothenburg on 24 May 2012; is there consistency among arbitral awards?
European Law Students Association in Lund on 19 April 2012; International Arbitration.
Swedish Association of Inhouse Lawyers in Malmö on 27 March 2012; Contractual disputes and how to avoid them.
Moderator and speaker at a seminar held by The Arbitration Association for Southern Sweden and The Academy of Swedish Judges regarding
Sources of Law in Arbitration in Malmö on 14 November 2011.
Annual general meeting of the Swedish Arbitration Association in Stockholm on 31 May 2011; Is the Swedish Arbitration Act still attractive or is it in need of a facelift?
The Law Faculty's Research Day at Lund University in Lund on 26 May 2011; The applicability of Swedish procedural principles in International Arbitrations in Sweden.
Academy of Judges (Domarakademin), in Lund on 11 May 2009; Recent case law regarding arbitration.
Seminar by the Arbitration Institute of the Chamber of Commerce in Stockholm / Vinge Lawfirm in Beijing and Shanghai on 27 February and 2 March 2009; Resolving disputes in Stockholm.
Lecture at the Law Faculty of Fudan University in Shanghai on 1 March 2009; Arbitrating Disputes in Stockholm.
Chamber of Commerce in Warsaw on 19 November 2008; Hot topics in International arbitration.
Arbitration Day at the Association for Arbitration in Copenhagen on 8 November 2007; The Arbitrators´ deliberations.
International Bar Association 2007 Conference in Singapore, 14 – 19 October 2007; Expert witnesses.